About Tamar London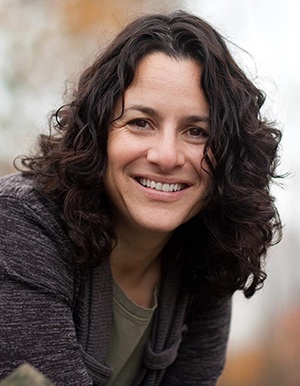 In 2002 I was teaching political science at Penn State. My second child, Ethan, was born, and a few months later I defended my dissertation and earned my Ph.D. I wanted to reward myself for working full time while having two young kids and finishing my degree, so I took an evening course in photography and the rest is history. Well, not quite.

I had always loved photography, but now my juices were really flowing. My best friend from the army (I had served as a tank instructor in the Israeli army) was living in NYC. I visited her and learned that she too shared a passion for photography. She introduced me to a correspondence course - The NY Institute of Photography. I enrolled and started spending all of my spare time (and then some) learning and practicing my new craft. Within a year I told my husband that I wanted to quit academia and pursue photography full time. His first reaction was to beg me to get tenure first and then do whatever I wanted, but he quickly turned around and supported me fully. I quit my tenure-track job and took an instructor's position instead (think - more teaching for less money). It gave me the freedom to start building my business - Tamar London Photography.

A few years later I had another life-altering event. I was contacted by a photographer from Altoona. She invited me to lunch and Tammy Wolfe and I became fast friends. Tammy was the one that pushed me to enroll in professional photography organizations, get my certification, submit my work to photography competitions and do whatever I can to improve my art. We started traveling to conventions and conferences together and had more adventures than I can count. We started talking about partnering and in 2008 London Wolfe Photography, LLC was born.

Tammy and I watched our business grow and succeed. We were asked to speak at a photography meeting. That led to more requests for speaking engagements. We began traveling around the country speaking at photography schools and conferences. We continued to compete with our prints and we each earned our Craftsman degrees and Master Photographer degrees. In 2010 we won Kodak's "Photographers to Watch" award.

In 2011 we decided to start slowing down a little. I was getting tired of commuting to Altoona and Tammy wanted to pursue other artistic and creative endeavors. We ended our formal partnership (though we remain partners in crime and best friends). My family built a home studio/sunroom that has turned into everyone's favorite space.

I am grateful every day that I was brave enough to pursue my dreams. I love meeting new people - from newborns to high school seniors to young couples getting married - and making friends for life. Watching a father choke on tears as he watches a slideshow of his newborn baby girl or a mother laugh at a photo that I considered an out-take but she considers the exactly-the-face-he-makes photograph are the moments that inspire and sustain me.

I look forward to meeting you!


What to Wear?


For couple and group shots, it's best if you wear similar colors/tones. The idea is to minimize contrast in the clothing (individually and together). The eye is drawn to contrast, so if one of you is wearing white and another is wearing black, for example, the eye is drawn to the clothing, rather than your faces. You don't have to be matchy/matchy, but I'd pick something like everyone in warm colors or everyone in shades of blue/green. It's best to avoid stark white, but off white is ok.

For headshots and senior photos, solid colors work best for the same reason. Plaid, stripes or patterned clothing are distracting.

Of course there are exceptions. If we're doing a session in the winter and you want to have everyone wear funky sweaters, hats and scarves to showcase your family's fun personality or add color to the photo, that's fine. In this case the clothes become part of the theme and they should be highlighted. Similarly, if you're doing senior photos and you have a patterned dress you love and feel great in, by all means, let's get some photos.

These are some general guidelines, but they are not a hard rule.


What happens after the session? (And pricing.)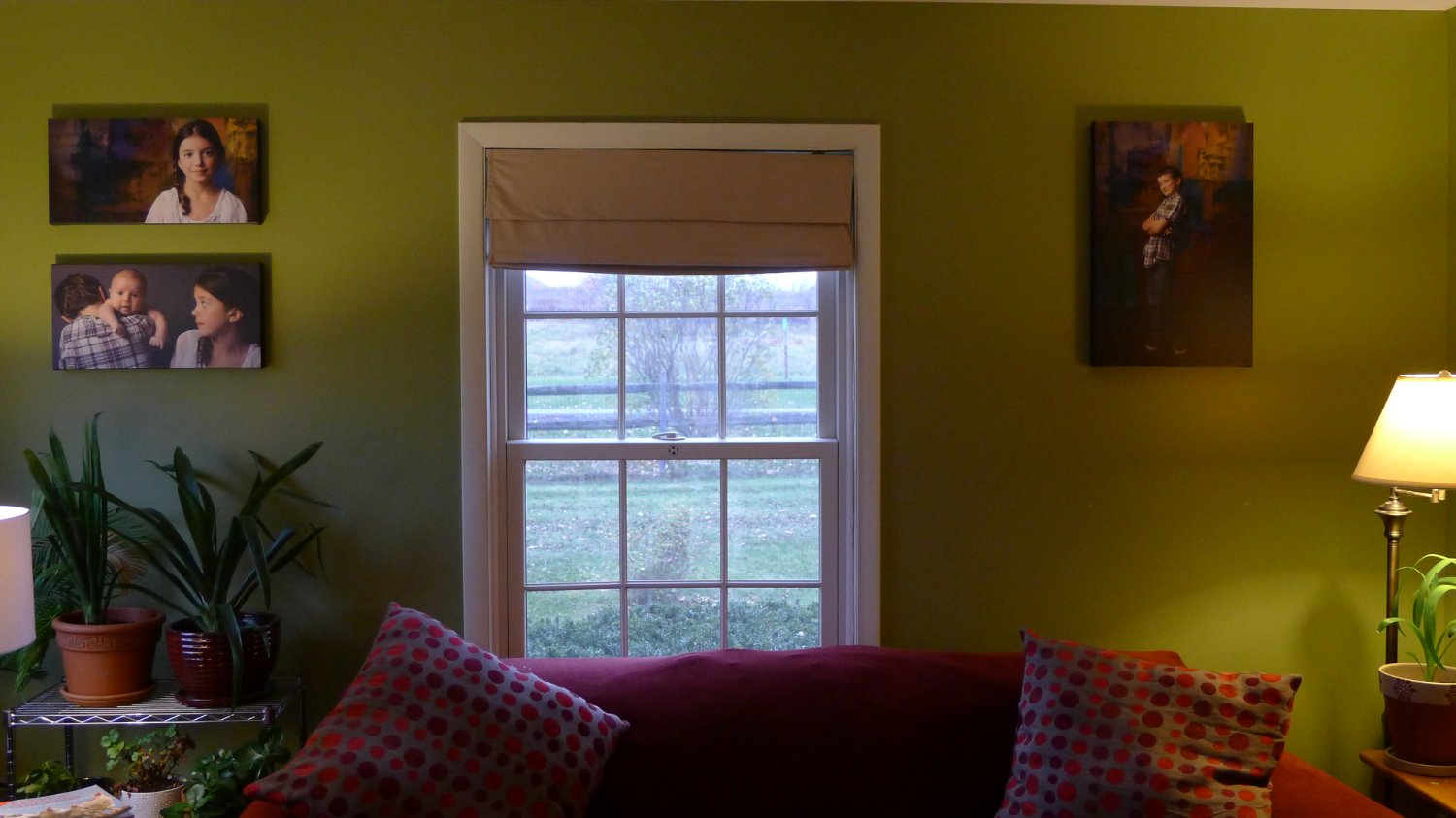 After your session I'll take a few days to edit and finish your photographs. Then comes the really fun part - you get to see your images!
First, you'll see a slideshow of all the images. Then we'll be able to go through image by image, and look at side by side comparisons to determine your favorites. We can discuss different finishes (black and white, for example) and potential crops. We'll evaluate the best way for you to display your photos - wall portraits, collages, books and prints.
The reveal session is fun (and sometimes emotional), but it can feel overwhelming at times. A little homework can help. It's a good idea to think about what you want to do with the photographs.
Wall portraits and collages - measure the available wall space you envision for the portrait (the smallest photograph we recommend as a wall display is an 11x14).
Desktop prints - what sizes (5x7 and 8x10 are common)? How many will you need? Do you need any as gifts?
Books - books are a nice way to have all or most of the images from your session in a convenient and fun display.
High-resolution images - would you like to have your images for safe keeping? Are you the "do it yourself" type? Would you like to use an image for a holiday card? If so, there are options to get individual files or the entire session.
A few final suggestions: A photography session is an investment. Although there may be several photos you like, think about investing in fewer pieces, but ones that will last for generations to come. Review the prices and plan a reasonable budget for yourself. I'm happy to offer payment plans.
It's best to come without the kids, so that you can make decisions without pressure. It's also good to have all relevant decision-makers present at the reveal session.
Investment:
Traditional Portraits
5x7: $30
8x10: $50
11x14: $130
16x20: $240
20x24: $350
24x30: $460
30x40: $600
Gallery Wrapped Canvases
8x10: $200
11x14: $300
16x20: $400
20x24: $500
24x30: $600
30x40: $900
Books
High-Resolution Images
Individual Image with rights to reproduce: $100
USB with session images: $1000 (Half of the cost of any prints you purchase will be deducted from the cost of the USB. Ex: if you purchase a 16x20 wall portrait ($240), then the USB is $880.)

Latest News